While many scientific theories cannot be easily tested in our homes, gravity can. In fact, we test it every time we accidentally drop the television remote or our new smartphone. Gravity can be scary at times. It invites bumps and bruises. It causes splatters and messes. But, it can also be incredibly wonderful. If we were not held to the ground by gravity, we would drift away into space.
Gravity is one of the most obvious forces at work in our universe, yet the greatest human minds have never been able to crack it. Scientists openly explain they know how gravity behaves, but know virtually nothing about what is. Truthfully, we may never know.
Gravity is defined as an unknown force of attraction that apparently exists between any two masses. It is everywhere—not just here on earth, but throughout all of the known universe. While scientists may lack answers about this force, Scripture reveals it is the power of God at work. For "in him all things hold together" (Col. 1:17), and "he upholds the universe by the word of his power" (Heb. 1:3).
In His providence, God has done the same for His church. According to Ephesians 4:15-16, Christ joins and holds us together for His sovereign purposes. In this series, we will unpack these two verses, word-by-word, to see God's mysterious force of attraction working in the life of His church. It is His divine gravity.
Rather, speaking the truth in love, we are to grow up in every way into him who is the head, into Christ, from whom the whole body, joined and held together by every joint with which it is equipped, when each part is working properly, makes the body grow so that it builds itself up in love.


Ephesians 4:15-16
The Instrument of Truth and Love
Spiritually speaking, divine gravity is God's mysterious way of joining and holding together His church. More plainly, it is the power to unify. This is the primary emphasis of Ephesians 4:1-16. "Unity" is only used twice in the entire passage, but the concept is related in nearly every verse. We are urged to maintain unity by our actions (Eph. 4:1-3), instructed in the oneness of fellowship (Eph. 4:4-10), and encouraged by the work of cooperative training for like-mindedness (Eph. 4:11-14). The passage is clearly identifying God's force of attraction and what it means for us.
The first few words of Ephesians 4:15-16 launch us into what might be described as the instrument of God's gravitational power. The apostle Paul, under the power of God, describes it as "speaking the truth in love" (Eph. 4:15). While few in words, the statement is vast in meaning.
First, "speaking the truth" is so basic and so crucial, the original language assumes it is actively happening among the church members. Every church of God is born and maintained by the gospel of Christ. It is built on the "foundation of the apostles and prophets, Christ Jesus himself being the cornerstone" (Eph. 2:20).
Secondly, while we are speaking the truth, we are to do it in such a way that we are putting others before ourselves. Paul qualified our speaking with "in love" (Eph. 4:15). By this, he did not mean we are to romanticize the stories of the Bible, but to relate to each other in an attitude of humility, gentleness, and patience. It is the idea of agape, sacrificial love, that assumes the weight of one another's burdens as our own (Eph. 4:2).

The Function of Love and Truth
In Paul's first letter to Timothy, he said that "the aim of our charge (speaking the truth) is love that issues from a pure heart and a good conscience and a sincere faith" (1 Tim. 1:5). In other words, instruction is not the goal, love is. Instruction is the means to the goal. It is the instrument by which God brings about love between us, within us, and through us.
The writer of Hebrews put it this way: "Let us hold fast the confession of our hope without wavering … and let us consider how to stir up one another to love and good works … encouraging one another" (Heb. 10:23-25). The idea is that we should consider and encourage one another to stir up love. We do this by confessing our hope, or speaking the truth of God's Word.
At the same time, love seeks truth. Paul told the Corinthian believers that "love does not rejoice in wrongdoing, but rejoices with the truth" (1 Cor. 13:6). Love, according to the text, takes joy when truth is told. You can literally say that love loves truth. Evidently, the two hold hands wherever they may go. Love shapes the truth we speak and truth shapes the love we share.
Conclusion
The broader context of Ephesians 4 defines the truth by using synonyms like "the faith" and "the knowledge of the Son of God" (Eph. 4:13) as well as the "gospel" and "light" (Eph. 3:7-9). It is the entire counsel of God. And since God is love, it will always be accompanied by love (1 John 4:8). The two are not mutually exclusive concepts. God's gravity is at work when truth, dipped and saturated in love, is spoken to one another. How are your conversations? Do you speak truth to each other? Do you speak it in love? If not, then you are working against the gravity of God.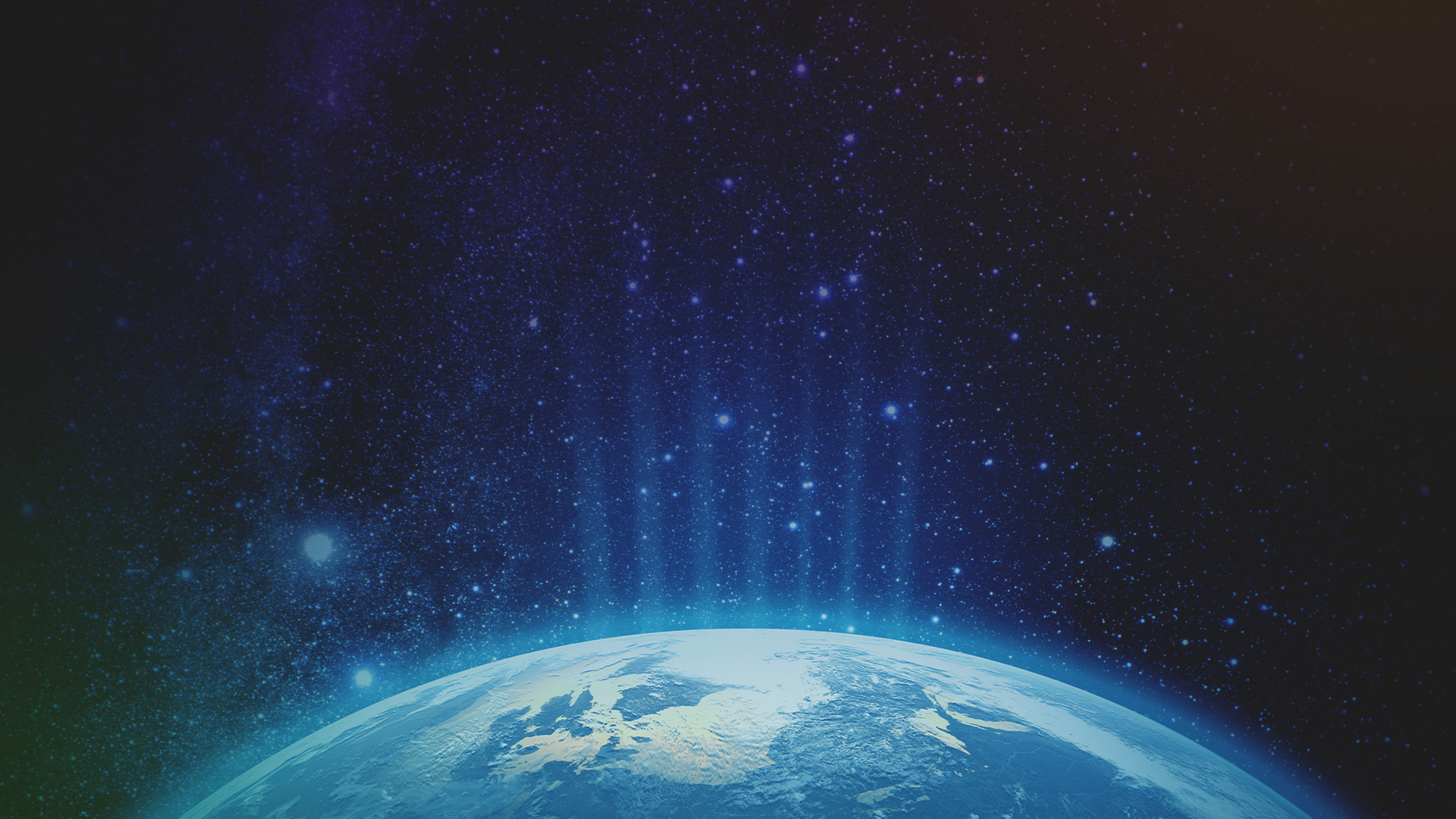 Download Gravity: Held Together by God and discover God's powerful work of unity in the church.
Also available for purchase at Amazon and select bookstores.
Meditate on what you learned by downloading this free wallpaper design for your favorite device and letting it stir your affections toward God's great work of joining and holding together His church through the means of us speaking the truth in love.