My mission is to foster discipleship by developing creative teaching resources.
Learning Discipleship
Grow as a disciple of Christ with hundreds of discipleship articles.
Teaching Discipleship
Foster discipleship through creative guides and resources.
Propelling Discipleship
Spur yourself and others into discipleship with creative arts.
Creative Content for Christian Men is
now available

on YouTube.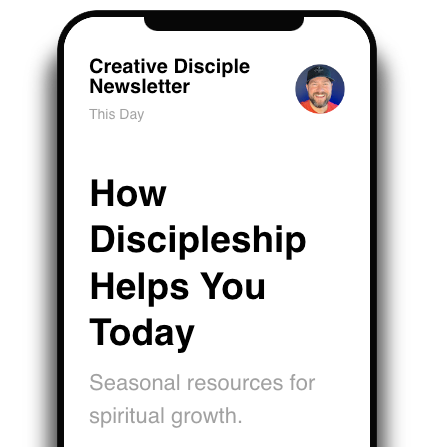 Subscribe to my newsletter.
It in, you will find updates on recently published articles, free resources, special announcements, and more.